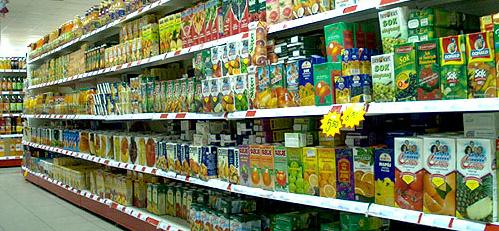 EDI Platform – complex of integrated business solutions, providing electronic document circulation for enterprises in logistics, retail and wholesale trade. Complex is developed by request and in collaboration with Edisoft company.
Main functionalities
Receiving and sending of electronic documents (FTP, e-mail, HTTP, SOAP):
Forming electronic documents on-line;
Printing electronic documents;
Saving e-documents in XML format;
Notifications on received e-documents;
Synchronization of product codes of supplier and retail network;
Synchronization of delivery places- creating accordance between supplier shops' codes and retail network codes;
Automation of document receiving and transmission processes without user presence;
Automation of conversion of e-documents into needed format;
Support of CSV,TXT,PDF,XLS,XML formats in and out;
Ability of PGP encryption;
Module for mobile agents;
Optimal order forming and VMI.
Solutions of the complex:
EDI WEB- web environment for access to Edisoft platform;
EDI CONNECTOR- special SOAP solution for data exchange with Edisoft platform;
EDI PARSER — solution for control and integration with the most widespread financial systems ( SAP, Microsoft Dynamics AX, Microsoft Dynamics NAP) and other ERP systems;
EDI ARCHIVE- solution for systematization and maintaining archive of hard copy and electronic documents, providing quick access and security;
EDI AGENT- solution for order reception by agent at the clients' location and instant transmission of the order to the sellers' office system;
EDI ORDER- Internet solution for wholesale traders to buyers;
EDI ANALYZER- solution for creation of various graphic reports, forecasting and comparison analysis of sales;
EDI VENDOR-solution for supply chain optimization.
Specifics
EDI CONNECTOR and EDI AGENT are realized on Microsoft .NET. Platform. Other solutions are realized as multi-level Java application, developed in accordance with industrial Java architecture (Java 2 Enterprise Edition – J2EE), for relational Data Base Management System ORACLE under management of ОS Linux.