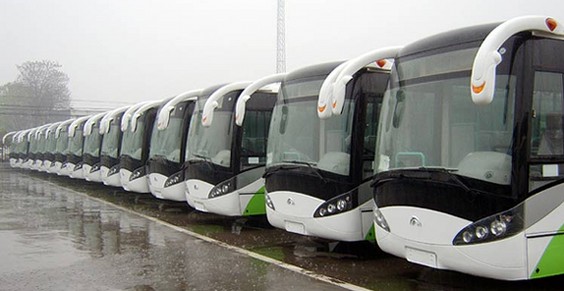 BalticLines  System – web-based system, designed for administration and management of economic and informational relationships in the area of intercity and international coach transportation for all of the participants of passenger transportation: bus terminals and their branches, coach-operators, ticket selling agencies, passengers. At first the system was developed for the needs of Riga international bus terminal. Today BalticLines is nationwide system, all bus terminals of Latvia are using it, beside that the system is connected to the Latvian phone information service "1188". The System is integrated with the ticketing systems ECOLINES and TOKS.
On the conference of APC ( Association of Pan European Coach Terminals) BalticLines received approval from the experts and was chosen as a pilot project for development of Pan European bus ticketing system.
Main Systems' user categories
For each Bus Terminal the following user categories are provided:
cashier;
ticket selling agency;
information service;
dispatcher;
head of division;
administrator;
coach operator;
customers/passengers;
representatives of other organizations.
Main functionalities of the System:
Tickets to any route that is registered in the System are available for purchase at any bus terminal connected to the System;
Availability of actual information via Internet;
Ability to purchase tickets via Internet;
Decrease of ticket selling process cost;
Control over factual time of buses' arrival/departure;
Conducting data on routes, schedules, bus-stops, tariffs;
Flexible discount management;
Platform information displays management;
Wide variety of generated reports;
Simple integration with external systems.
Benefits
For bus terminals and coach operators:
Higher service level ( standard);
New distribution channels- new passengers;
Decrease of ticket selling process cost;
Managing quality of bus terminal activities;
Enforcement of financial control;
Providing data for statistical analysis.
For passengers:
New service level;
24/7/365 actual data availability.
Specifics
The system is realized as multi-level Java application, developed in accordance with industrial Java architecture (Java 2 Enterprise Edition – J2EE), for relational Data Base Management System ORACLE under management of ОS Linux.